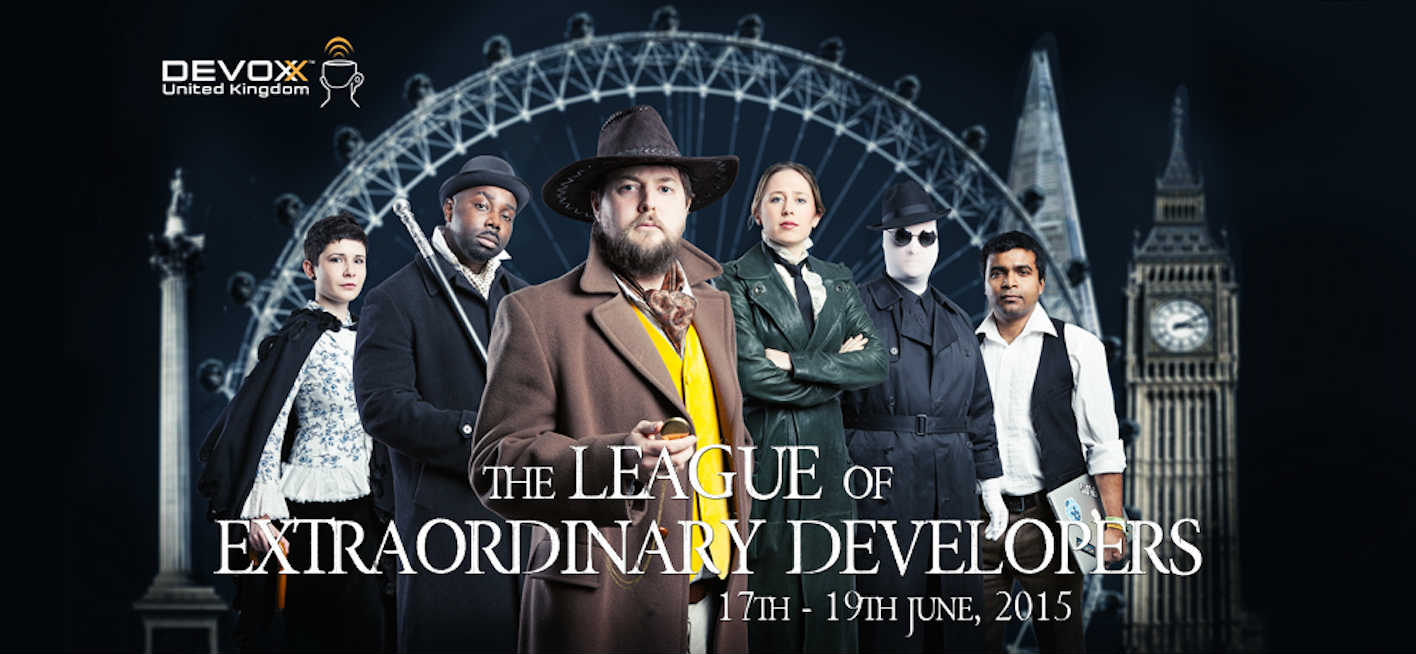 Today the curtain came off the theme for Devoxx Uk 2015 – The League of Extraordinary Developers.
We had a huge amount of fun shooting the shots for this. Massive thanks to Richard, Monika, Mathilda, Mani, Borge and the Invisible Man for getting involved and enjoying their time in front of the camera………………..some maybe too much.
The theme is a bit like the embodiment of Devoxx UK in an image – sure there's fun, but there's a serious message there too.
As a community we have many leagues – teams of people joining together to make a big difference. Whether that comes through your day job, by contributing to open source projects, sharing experience & expertise online, being active within a user group – these collaborations with others make a huge difference and should be celebrated.
Perhaps more than in any other trade, developers at the grass roots have the ability to affect change, to lead the way and determine how the entire sector evolves.  So let us always remember that, let's embrace the power we have, and let's do good with it.
If you're not already in – Join the League now.
:
League of Extraordinary Developers
•
team
•
Theme
Back